01 Composites materials
Deformation measurement on composite materials for automotive competition and aeronautical applications
The advantage is that the optical fiber is very thin and light, so it does not alter the structure in any way.
Moreover, it is possible to incorporate the fiber between two layers of carbon or composite materials during the manufacturing process.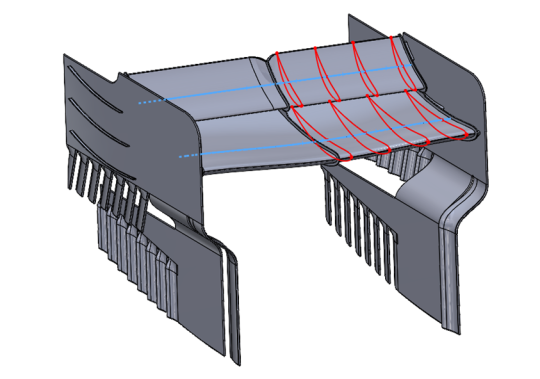 02 Electrical immobility
Temperature measurement on HV battery packs
Semi-distributed temperature measurement (500 points) due to a fiber glued on battery packs. The main advantages are the possibility to measure very high temperatures and not to be affected by high voltages, up to 800 V for some batteries.
The number of cables is considerably reduced compared to single point sensors.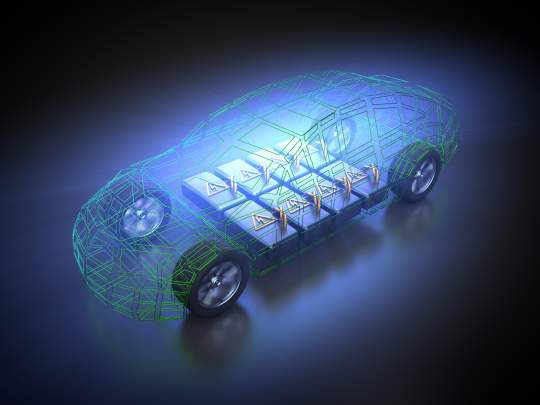 03 Railway industry
On-board and structural measurements in the railway industry
The field of application of fiber optic sensors in the railway industry is very wide.
For example :
Obstacle detector for automatic closing systems, presence detector
For anti-pinch applications in the doors of public transport vehicles (buses, tramways, subways, trains).
Chassis instrumentation, Bogies, suspension and braking systems
FBG sensors could be installed on several undercarriage train equipment for monitoring critical elements that include welded joints, cross beams and sole bars. Other elements such as bogies, suspension or braking systems can be instrumented. Vibrational and thermal analysis of the structure can also be implemented.